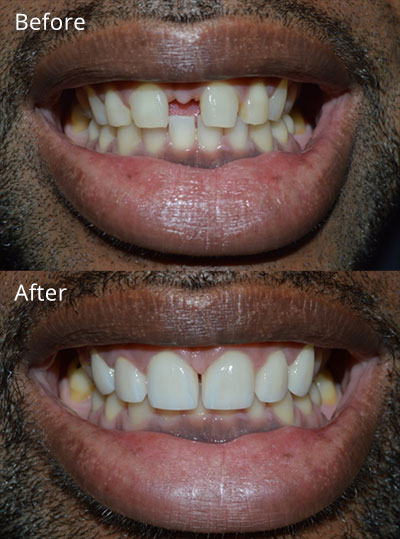 Is your smile aging you? Veneers can remove as much as 10 to 20 years from a patient's facial appearance, within a few weeks. Non-invasive porcelain veneers not only create a more symmetrical, healthier bite, but they reshapes and restores a more youthful appearance. Veneers make your smile appear wider and fill in the dark spaces in the corners of the mouth. Get a smile makeover and start looking younger and more confident today.
Esthetic Inlays
Esthetic inlays are natural looking, tooth colored fillings. They can be made from either composite or porcelain, and are now strong enough to be placed in back teeth. You can even have your old silver fillings replaced with esthetic inlays. Esthetic inlays offer you all the benefits of a filling, while maintaining the natural beauty of your smile. Replacing old silver fillings with esthetic inlays can help you regain that natural beauty for years to come.
Laminate Veneers
Veneers are hard thin shells made of porcelain that are shaped like your tooth. Veneers are recommended most often for those who have problems with their front teeth. They are designed to correct teeth that are permanently stained. chipped, broken, crooked, misshaped, or have extra spaces between them.
Whether you are considering general or cosmetic dental work, Dr. Eydelman and her team strive to make your experience positive and enjoyable. The first step towards looking and feeling your best is to schedule your initial consultation. Please contact ICON Dental today at (415) 248-5300, or email us at info@icondentalsf.com.