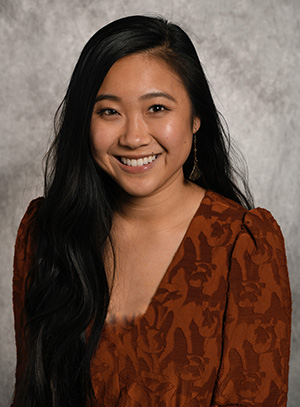 Dr. Theresa Bui is a distinguished general dentist who earned her D.D.S. degree at the University of California, San Francisco with top honors, achieving the prestigious Omicron Kappa Upsilon distinction and Pierre Fauchard Academy Northern California Section Award. Her dedication to the dental profession has remained unwavering since her graduation, as she now holds official memberships in the San Francisco Dental Society, the California Dental Association, and the American Dental Association.
Dr. Bui is committed to delivering exceptional dental healthcare. Her extensive knowledge and skills allow her to offer a wide array of dental services, ranging from routine check-ups and preventative care to complex restorative and cosmetic procedures. Patients can trust her to provide comprehensive and personalized treatment plans tailored to their unique needs.
What distinguishes Dr. Bui is her meticulous approach to dentistry, continuously refining her techniques and staying abreast of cutting-edge dental technology to ensure her patients receive the highest quality care. Her unwavering dedication to excellence is palpable in every procedure she performs. However, her most remarkable trait lies in her genuine empathy for her patients. Dr. Bui takes the time to actively listen to their concerns and anxieties, offering clear and understandable explanations of treatment options. Her compassionate demeanor has fostered trust and gratitude among those who receive her care.
Outside of dentistry, she channels her creative energy into pursuits such as crocheting, knitting, and experimenting with new DIY projects. Additionally, she cherishes moments spent with her husband and their lovely canine companion, Moose.
Whether you are considering cosmetic or general dental work, Dr. Bui wants to make your experience positive and enjoyable. The first step towards looking and feeling your best is to schedule an initial consultation with Dr. Maya Eydelman and her team. Please contact ICON Dental today at (415) 248-5300, or email us at info@icondentalsf.com.